Dr. Anne Margaret Smith
In this lecture, Dr. Anne Margaret Smith talks about neurodiversity in the language classroom and how teachers can meet the different needs of second language learners with various learning differences. She suggests practical changes that can be made in the physical environment of the classroom and the materials, and considers methods of managing the classroom culture which are inexpensive, easy to implement and make teaching more inclusive.
Material:
---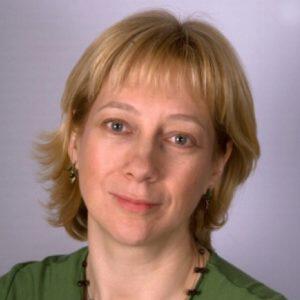 Dr. Anne Margaret Smith is an English language teacher, teacher trainer, dyslexia specialist and assessor and the founder of ELT Well. She has been teaching English in private schools, primary schools, colleges and universities in Kenya, Sweden, New Zealand, Germany and the UK for more than 30 years now. She has worked with different groups, such as multilingual learners, disgruntled teenagers and culture-shocked asylum seekers as well as students with different SpLDs (Specific Learning Differences), sensory impairments, chronic illnesses or physical disabilities. Currently, Dr. Smith teaches in the MA TESOL at the University of Cumbria and was part of the DysTEFL project, which was awarded a British Council ELTon in 2014.
 Dr. Smith studied English Language and Linguistics at York University and earned her master's degree in Language Teaching/Language Studies at Lancaster University. She achieved the Postgraduate Certificate in Specific Learning Difficulties, the Postgraduate Certificate in Education and the Assessment Practising Certificate issued by PATOSS. Smith earned her PhD in Educational Research/Linguistics at Lancaster University.
Her organisation, ELT Well, was set up in 2005 in order to coordinate English language teaching and support for learners with SpLDs.
Dr. Smith is a member of numerous professional organisations, including the British Dyslexia Association (BDA), the National Association for Language Development in the Curriculum (NALDIC), the International Association of Teachers of English as a Foreign Language (IATEFL) and the Professional Association of Teachers of Students with Specific Learning Difficulties (PATOSS), dedicated to improving language instruction for learners with additional needs.