On this page you can find various suggestions for movies and documentaries dealing with topics related to heterogeneity and inclusion as well as to general topics of teaching.
The page is divided into four sections separated by different symbols. In the first section different movies on mental as well as physical disorders are listed. A collection of various documentaries can be found in the second section. Both of these sections are organized in a way that you can find mental disorders first, then physical disorders (visual impairment, hearing impairment, speech disorders, disorders affecting the entire body), then a combination of both, and finally genetic diseases. Since various disorders and impairments do not occur on their own, but commonly in some form combination, movies or documentaries about these combinations can be found in between. In the third section carious movies and documentaries on the topic of LGBTQ+ are listed. The final section contains a collection of movies and documentaries about different aspects related to teaching in general.
As you can see, some categories within the different sections are not filled yet. If you know any documentaries or movies regarding those topics or miss any movie or documentary in another category,  please feel free to contact us.

Movies about mental disorders:
---
Alzheimer 
"Beautiful Memories": This French film from 2001 tells the story of a young woman in her early 30s whose mother recently died from Alzheimer. Claire Poussin has been having problems remembering things since being struck by lightning. She thinks these memory loss problems are the first signs of the disease, but her sister Nathalie believes the problem is temporary. Claire hopes to find help in a clinic for people with memory disorders. At the clinic, Claire meets Philippe, who is traumatized by a car accident which killed his wife and child, and they fall in love. As their relationship developed, they move in together, but soon find that their condition severely affects their lives.
"Honig im Kopf": In this German tragicomedy from 2014 the former veterinarian Amandus Rosenbach suffers from increasing Alzheimer. Due to his circumstances his son Niko decides to take his father home to his wife and daughter. Amandus mental condition causes several critical situations, especially between Niko and his wife who, regardless of their additional housemate, have to rethink their marriage after Niko found that Sarah had an affair with her chef. As Amandus' condition declines Niko has to think about transferring him to a nursing home. But his eleven-year old daughter Tilda cannot accept that and runs away with her grandpa to Venice, were he and his wife had spent their honeymoon.
---
Autism
"What's Eating Gilbert Grape":
Asperger's Syndrome
---
Mental disability
---
Intellectual Disability
---
John Nash's Schizophrenia
---
Tourette Syndrome, OCD, Anorexia 
---
Movies about physical disorders
---
Visual Impairment
"Mein Blind Date mit dem Leben":
---
Visual Impairment, Cancer:
"The Fault in Our Stars":
---
Ray Charles' Blindness 
---
Hearing Impairment, Cerebralparese (CP)
---
Stuttering
---
Physical Disability
"Mit ganzer Kraft – Hürden gibt es nur im Kopf"
---
Paraplegia
"Ziemlich beste Freunde":
---
Stephen Hawking's Motor Neurone Disease, ALS
"The Theory of Everything":
---
Leukemia
---
Severe Combined Immunodeficiency (SCID)
"Everything, Everything": 
---
Movies about mental and physical disorders
---
Intellectual and Physical Disability 
---
Movies about genetic diseases
---
Down's Syndrome
"Me too – Wer will schon normal sein?":
---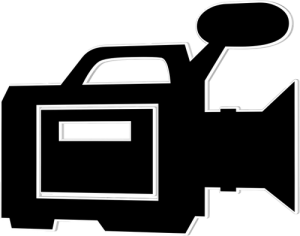 Documentaries about mental disorders
---
---
Documentaries about physical disorders
---
Autism
---
Hearing Impairment
---
Documentaries about mental and physical disorders
---
Physical and mental disabilities
---
Documentaries about genetic diseases
---
---

Movies and Documentaries on LGBTQ+
---
Movies on the topic LGBTQ+
Movies staring LGBTQ+ characters
---
Documentaries
"The Death and Life of Marsha P. Johnson":
"Matt Shephard is a Friend of Mine":
---

Movies and Documentaries on Teaching 
---
Movies: 
---
Documentaries:
---