On this page you can find recommended expert TEDx talks or other expert talks on various topics related to heterogeneity and inclusion or teaching in general.
If you've watched or listened to any other TEDx talk that you consider relevant for this field, please feel free to contact us.
---
"Inclusive Culture in Schools Transforms Communities" – Heidi Heissenbuttel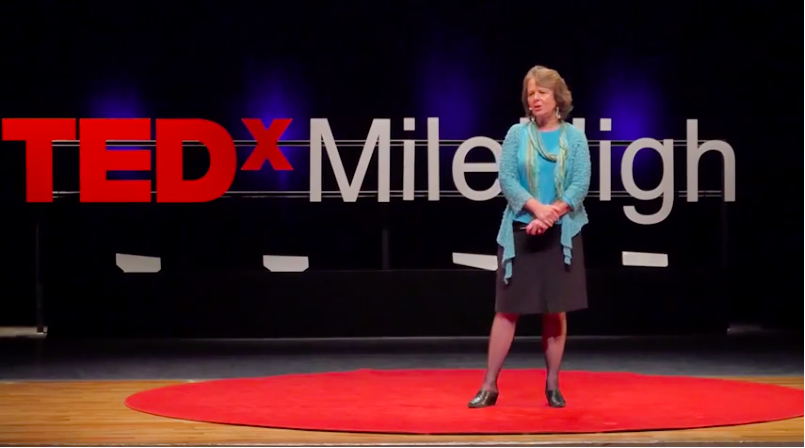 In this emotional talk, held in Denver, Colorado, in September 2014, education leader Heidi Heissenbuttel raises the question whether changing how we address differences in the classroom can raise the bar for every student while creating a more compassionate and inclusive culture better suited to complex problems solving in the world. In her talk, she reflects on the present situation of the schools, the students, as well as the educators and on the history of the school system. She further explores the how and why of a new inclusive school model based on three principles: culture, curriculum and collaboration. Moreover, she talks about the school-to-prison-pipeline, explains what the movement neurodiversity is, refers to the project Eye-to-Eye and emphasises the fact that we learn and benefit from diversity.
(picture credits: Screenshot: https://www.youtube.com/watch?time_continue=1&v=_gsbNR2pIts&feature=emb_logo)
---
"Fifty Shades of Gay" – iO Tillett Wright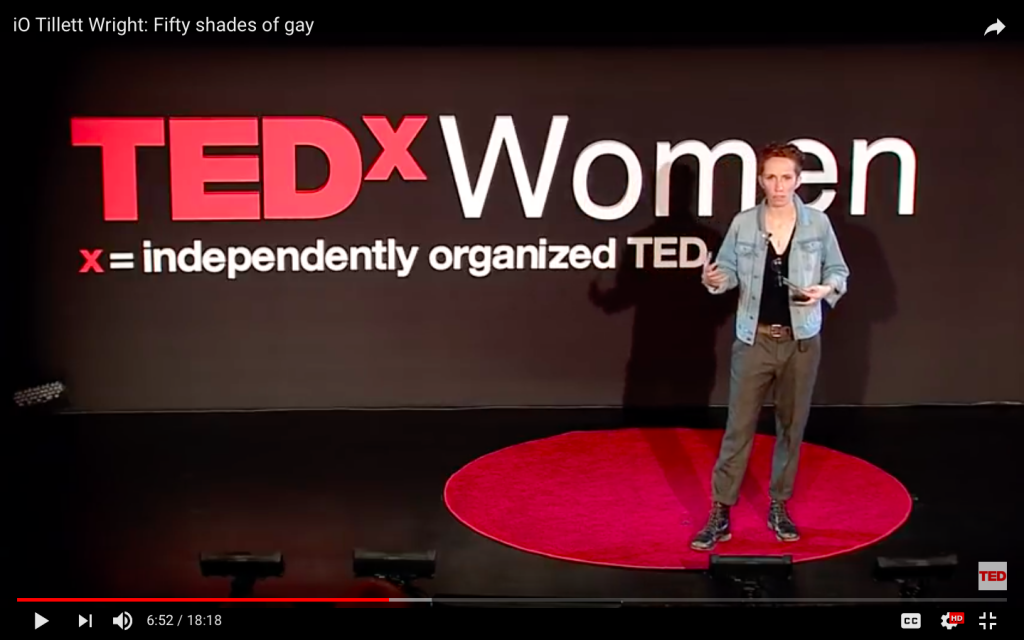 (picture credits: Screenshot: https://www.youtube.com/watch?v=VAJ-5J21Rd0&feature=emb_logo)
---
"Faces in the Crowd / Unfinished Business: The Atlantic LGBT Summit"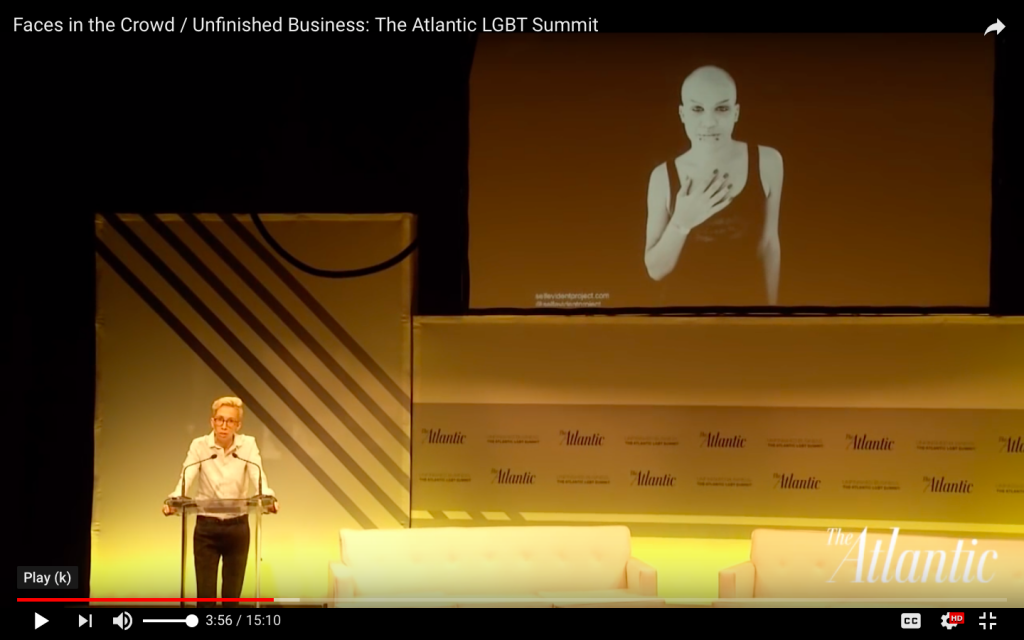 (picture credits: Screenshot: https://www.youtube.com/watch?time_continue=3&v=l7U2MejsVJs&feature=emb_logo)
---
"Bisexuality and Beyond" – Tania Israel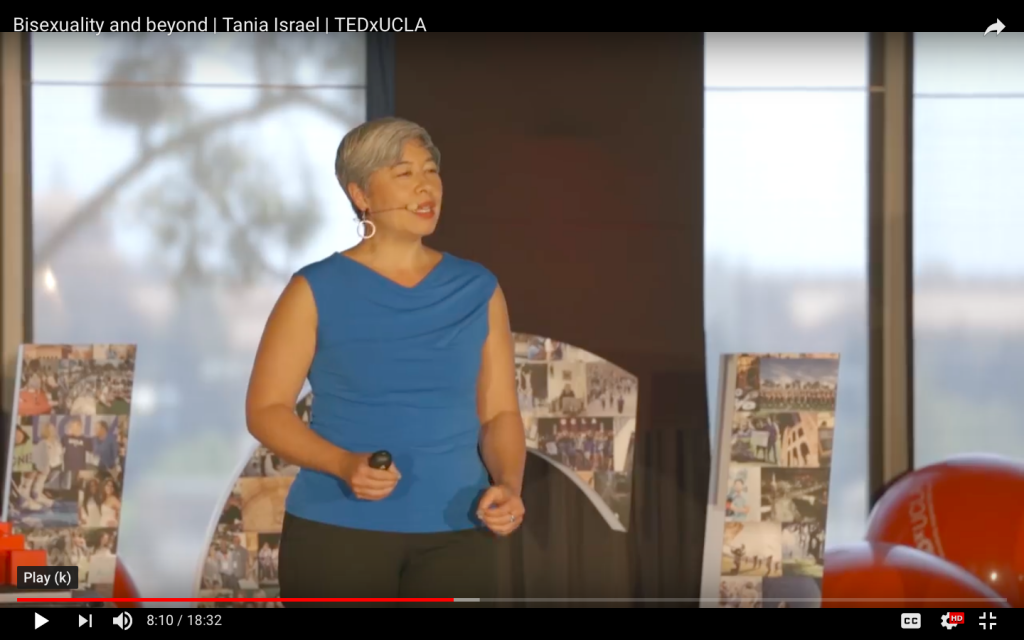 (picture credits: Screenshot: https://www.youtube.com/watch?v=APPb__tpGHk&feature=emb_logo)
---
"What Kindergarteners Taught me about Gender" – Batya Greenwald
picture credits: Screenshot: https://www.youtube.com/watch?v=yvJTsrWarrw&feature=emb_logo)
---