On this page you will find information, articles and different sources, like websites or tools, on professional development, such as E-LINGO or participate.
If you have any recommendations for articles or websites that you consider helpful or valuable in regard to second or foreign language learning, please feel free to contact us.
---
participate
The experienced team behind participate supports inventive, effective and collaborative approaches for professional learning. They want to provide a platform that offer all learners "continuous access to the innovative, collaborative and practical learning experiences and resources needed to build creative, inclusive and engaging educational environments and experiences".
If you are curious to learn more about participate or want to create your own Community of Practice or participating in a CoP then click here or on the screenshot to get to the website. The participate team offers constructive feedback and will constantly support you in elevating your learning initiatives.
(picture credits: Screenshot of the website: https://www.participate.com/product)
---
E-LINGO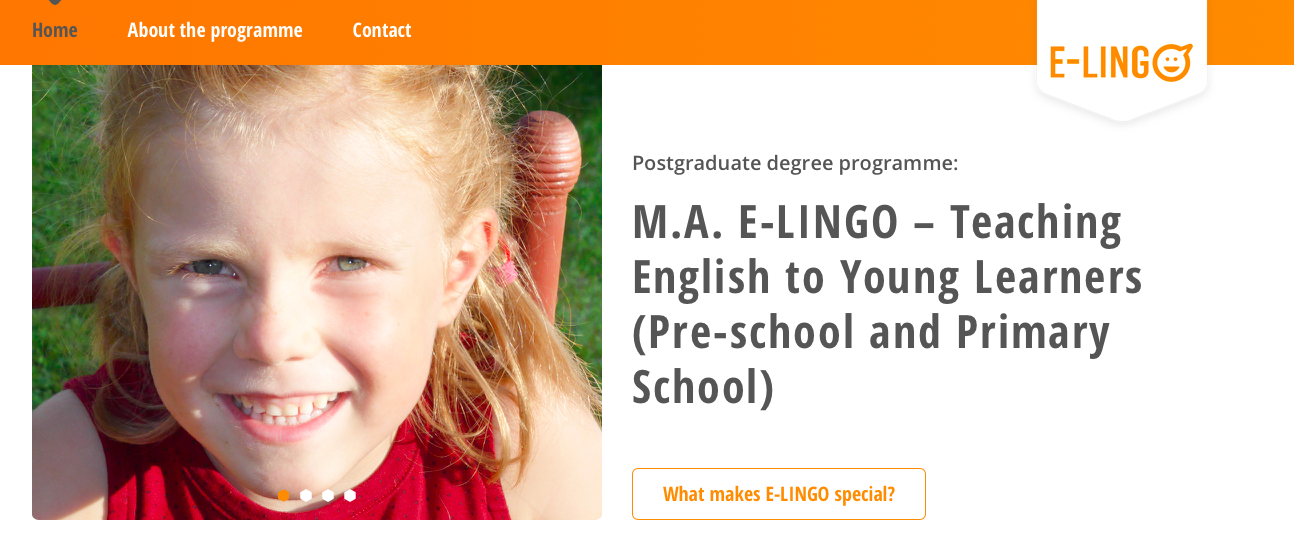 The part-time  post-graduate blended-learning master's program E-LINGO leads to a qualification in the teaching of English to young learners. The E-LINGO master's award also allows you to take part in degree courses for teacher education and provides access to research at university level. If you are interested to learn more about the program, click here or on the screenshot to get to the website.
(picture credits: screenshot of the website: https://www.e-lingo.eu)
---